ABOUT OZPERFORM
THE COMPANY
Ozperform Constructions Pty Ltd is a company that has been specialising in the supply and installation of Quality Masonry products and services to the Commercial Industry for over ten years. In that time – they have developed an intelligent range of services that will benefit any construction that requires the foresight and attention to detail that only comes with a combination of experience and passion. Their vast experience with Hebel and Masonry products provides their clients with the benefits of foresight that can dramatically increase the potential of any proposed development.

The Ozperform team has been built around the two founding Directors whose initial objective of providing a High Quality and Diverse range of masonry products and services stands to this day. They have different skill sets that combine seamlessly to provide their clients with an all-encompassing approach that still delivers the personal touch to all aspects of the business.

Both Directors spent years working in Supervisory roles for different masonry companies before joining forces to create a company with a unique skill set and a refreshing drive to deliver outstanding services to all
of their clients.

10 years later – they are still striving to deliver that perfect project – whilst always investigating new products and construction techniques to ensure that they are providing not only exceptional service – but also a diverse range of the latest quality masonry products.
THE DIRECTORS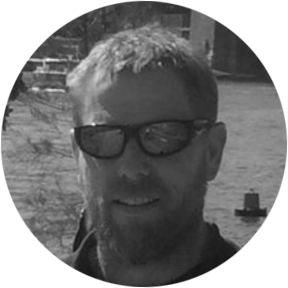 Peter Rooke
Project Manager
Peters' vision, technical knowledge and drive are the foundations from which all of Ozperforms' services are delivered. He is involved with every project that
Ozperform work on from the very beginning and he thrives on the challenge of finding the best solutions for even the most challenging of construction issues
– and then ensuring that results are delivered to their clients – on time and on budget.

Peter has spent over two decades working with Masonry Products such as CSR Hebel and has built a wealth of technical knowledge around the unique properties of Autoclaved Aerated Concrete (AAC) products and the diverse range of applications for which it can be used.

Peter has an uncanny ability to recognise issues before they become a problem and
a track record of finding appropriate solutions without losing focus on budgetary and scheduling requirements.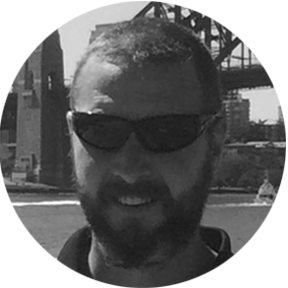 Brad Steel
Construction Manager
Brad s' uncompromising work ethic and his unwavering desire to lead their construction teams to produce the highest standards of service to all of their clients is what gives Ozperform Constructions the edge when it comes to delivering high quality constructions.

Brad is a licensed Bricklayer who has developed his Team-leading and Supervisory skills by leading from the front and his abilities enable him to deliver great outcomes for their clients while balancing the pressures of tight schedules with the performance and needs of their employees.

Brad knows just how true the old saying "a happy worker – is a good worker" really is, and perhaps that is why their construction crews always seem to be smiling and pleasant even when delivering results under pressure!
IN SUMMARY
Ozperform has built a strong portfolio of repeat customers – and that can only be interpreted in one way – that is that they are strong and reliable performers. With a repeat client list that includes some of the biggest and most recognised builders in the country, and a whole suite of mid-tier Construction and Fitout companies – Ozperform Constructions offers a track record of reliability and integrity that can provide you with the confidence that you need when planning your next quality construction.